After creating a new workspace you will find yourself in the Search form.
1. Expand the Policy Search
2. Select one of the included included Policies or your custom built policy.

3. To see the makeup of this Policy, click on Policy Structure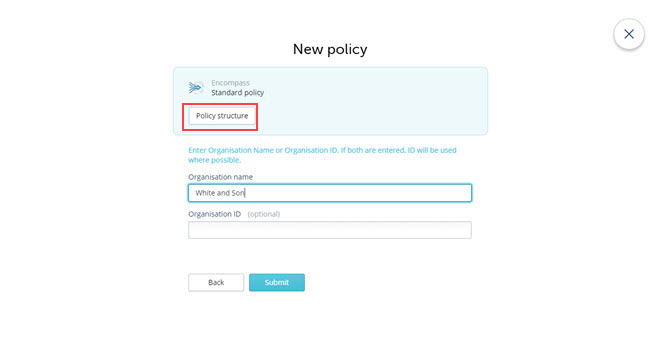 Encompass displays the policy builder.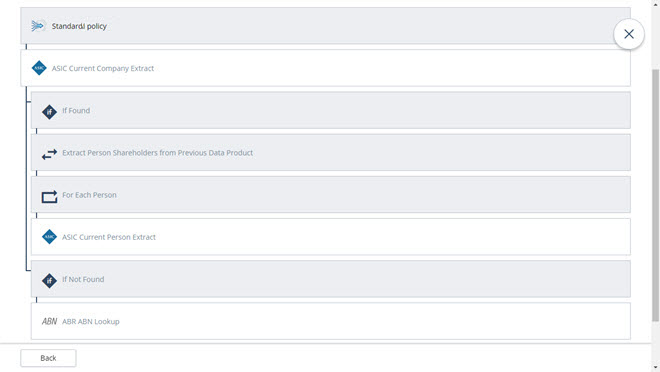 In the Standard policy, a Company you enter will first be checked against ASIC by searching for a Current Company Extract.
With a result received, all Persons who are shareholders will extracted.
For each Person an ASIC Current Person extract will be run.
If no result is received from the ASIC Current Company Extract, the Company will be checked with the Australian Business Register (ABR) to locate an ABN.
4. Click Back
5. In the Policy search, enter the Company Name or Company Number
6. Click Submit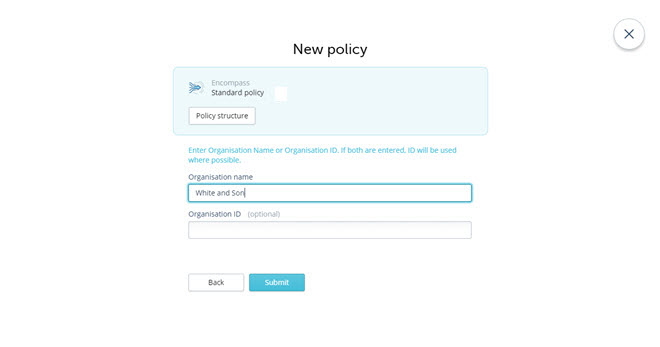 Encompass displays the Overview where you will see the status of the Policy. Statuses start at Pending and progress to Success. On some occasions multiple results are returned from a search and the status of Action required will display. Please refer to the section below - Action required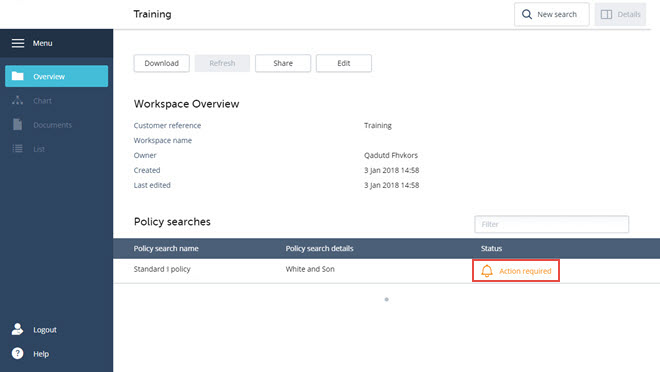 Policy Statuses include:
Pending
The searches are in progress
Success
All searches (orders) within the FINISHED Policy have been successful.
Refer
Currently means that some of the individual searches in the FINISHED Policy had a status of No Result or Error. This does NOT necessarily mean the Policy has failed. A chart is created and all documents are returned. Further action can be taken as required.
Action required
Indicates that one or more searches within the Policy returned multiple results of which a selection has to be made.
To continue running the template, the User needs to make a selection by clicking on the Additional information required link for the individual search (order).
Action required
Note: You can resolve the actions in any order and do not need to wait until the previous report is received.
If in the Overview your Policy status displays as Action required, click on the link.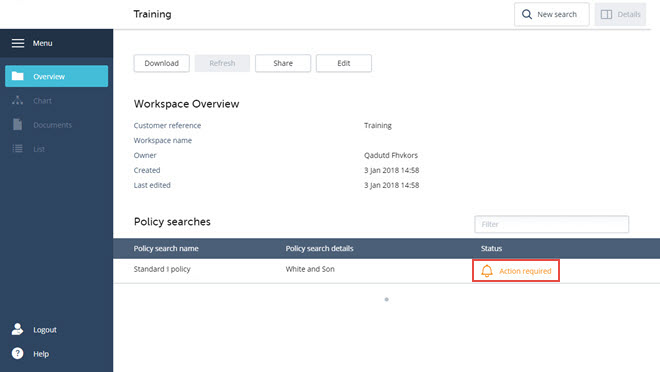 The Policy Manager will open.
7. Click on all the Orders showing Action required.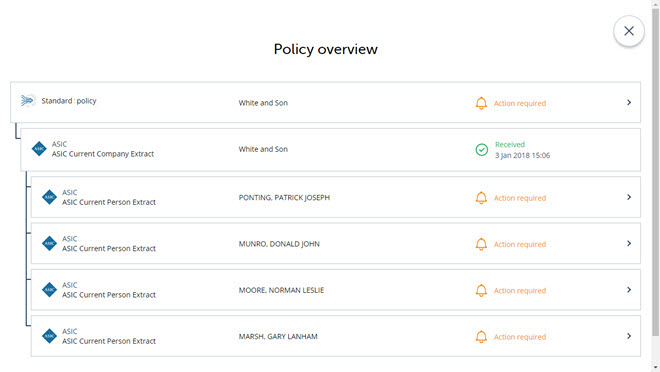 Note: Use the Filter field to search for the data.
8. Select the result or click on No Match if none of the results match your criteria.
9. Click Submit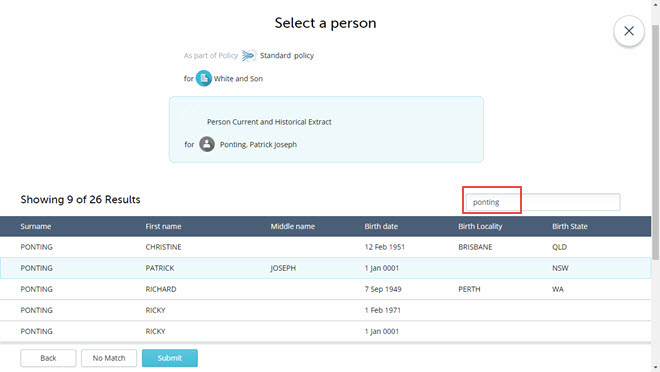 The Policy will continue indicating when all reports has been received.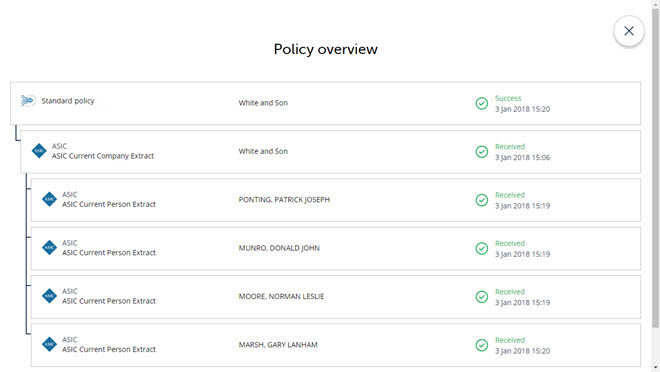 10. Close the Policy Manager
In the Overview, the status of the Policy will update to success, and you will see all the completed orders below.
11. Open the Chart view to see the visualisation or the List view for a list of the data. The Documents view will include all the reports.
Related Articles