1. You can access Encompass from the Encompass corporation website by clicking on LOG IN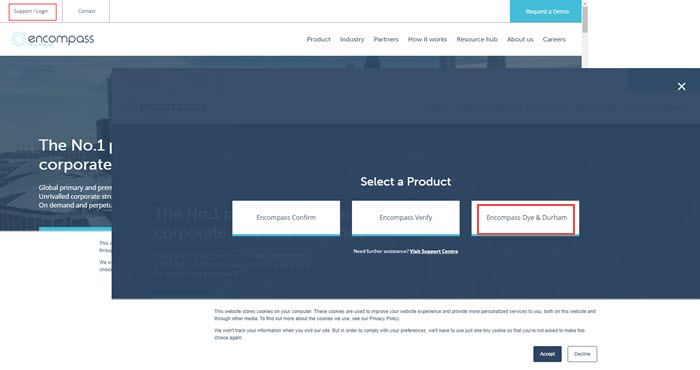 2. Enter your Username and Password
3. Accept the Terms and Conditions (check the boxes)
4. Click Accept terms & conditions and continue.
 
Your Encompass Dashboard will display.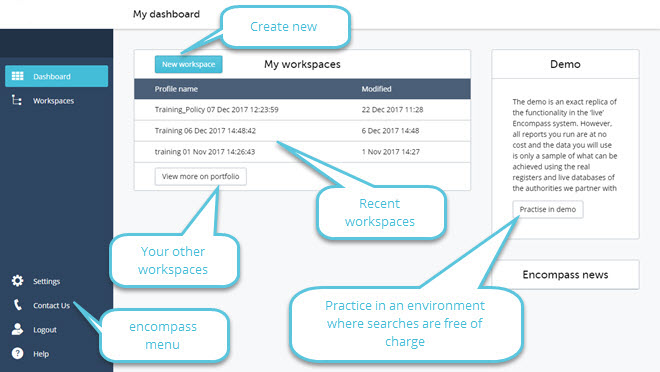 From the 'Dashboard' you can:
A. Create a new workspace to start searching
B. Practise for free in the encompass demo environment; and
C. Access encompass menu options; Workspace Manager, Settings, Contact Us (submit a support request), Logout and Help.
Create a Desktop Shortcut
1. With the URL entered in your browser window, drag the address to your desktop.



This will create a desktop shortcut to encompass.