After you create a workspace, you will find yourself in the Encompass Search form.
You can filter the available searches by Organisation, Person, Property or Document. This will display only the searches available for the entity type selected.
Encompass has categorised the searches under 2 sections; Policy and Information.
Policy - A policy is a set of automated pre-defined searches and rules, customised by encompass for you to deliver your process. encompass includes 2 Standard Policies. However, our Policy builder allows for easy customisation of your requirements.
Information - Our extensive pre-built integrations with leading Information Providers helps you to undertake your information gathering process. encompass connects with the Information Providers to provide real-time access to the data they sell.
1. Select the Search you require
2. Enter the Company Name or Company Number (Identifier).
3. Click Submit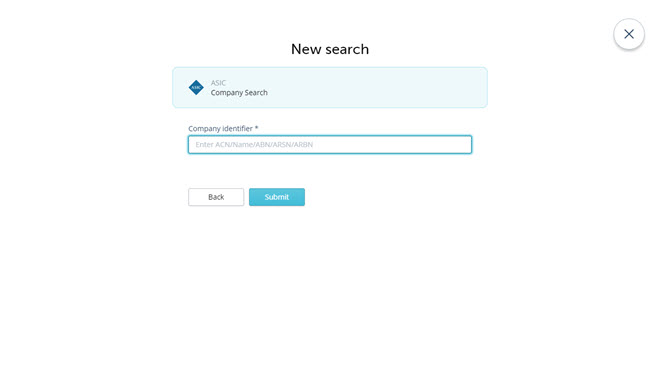 4. Select the result. You will be advised of the cost.
5. Click Submit
If the results do not match your search, you can select to Refine the criteria or Cancel (Abort) the search.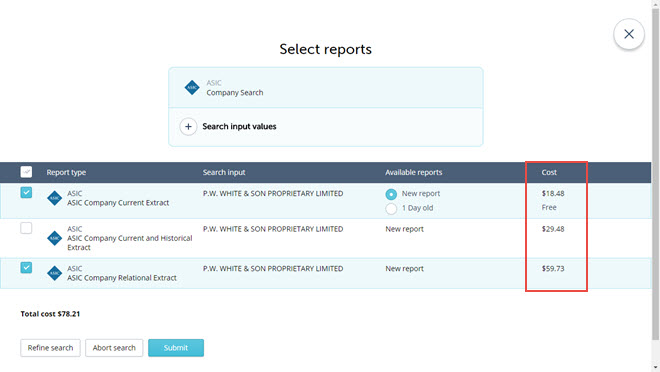 The Overview will display where you will see the status of the Order.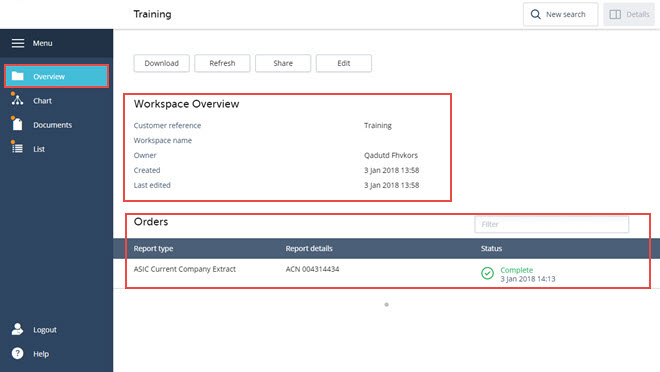 Related Articles