Encompass provides you with the option of using a report that has been run by someone else in your Organisation. This report is free. The enormous cost savings of using previously run searches needs no further elaboration.
If a previous search is available, you will see the option on the Order reports screen and encompass will notify you of the age of the most recent report.
0 Days Old is a report received today. By default, a New report is selected.
If you require a previous report, please select this option.
Click Submit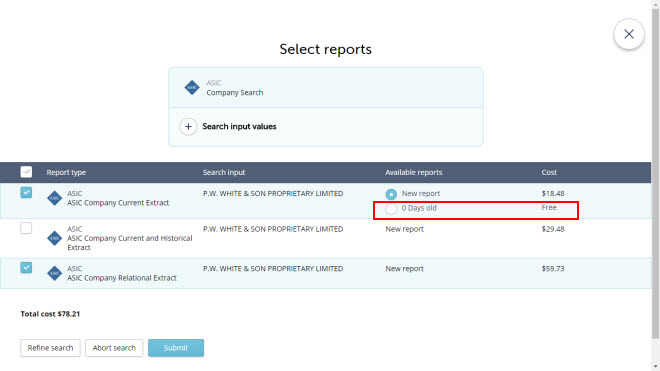 Related Articles