When running a PPSR search, summary documents are downloaded to the workspace for each of the PPSR searches you select to run (Name, ACN, ABN etc.) If you require the legal PPSR certificates, open the Documents view.
1. Click on the Retrieve PPSR search certificates. Please NOTE: The certificates are only available to retrieve for up to 24 hours after the search.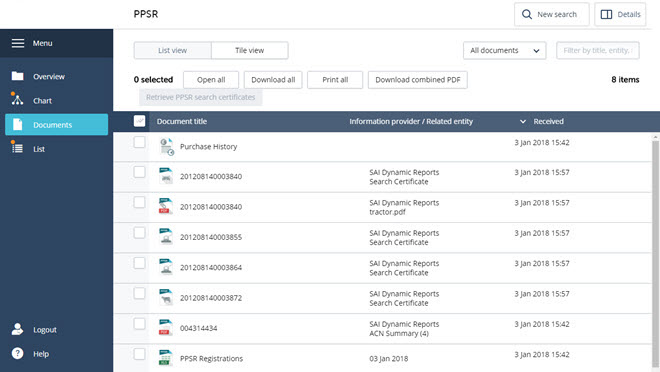 2. Select the certificates you require or click to Retrieve all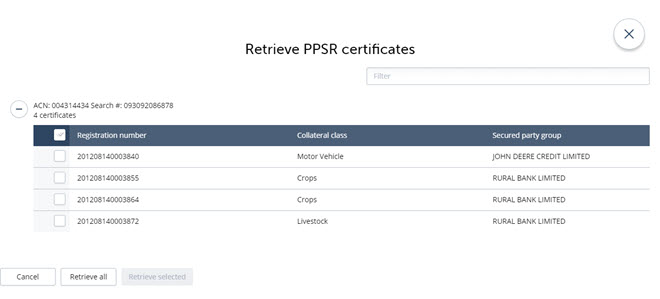 The certificates will download to the Documents view, where you can select to Print all individually or Download into a combined PDF.