In a Workspace - Overview you will find the Refresh button.
1. Click on Refresh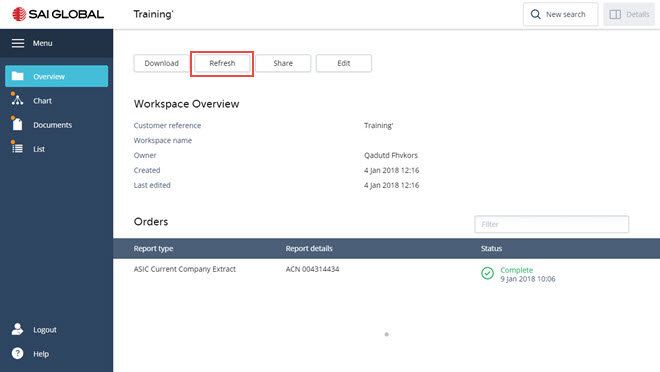 encompass displays the Refresh Customer Profile Documents form with a list of all the reports you have already purchased in the profile.
2. Select any or all reports to re-purchase 
3. Click Purchase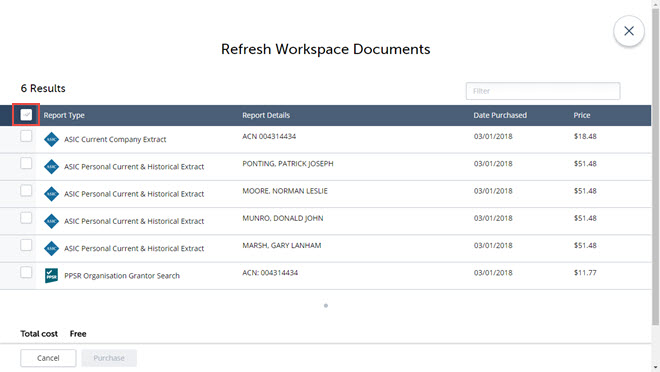 encompass will re-order the selected reports. 
4. Click Highlight changes

encompass displays the Overview where you will see the status of the Orders you have refreshed and you will notifications of the views that have been updated.
In the chart view, encompass will highlight what has changed as follows;
red - no longer valid
green - new
yellow - updated